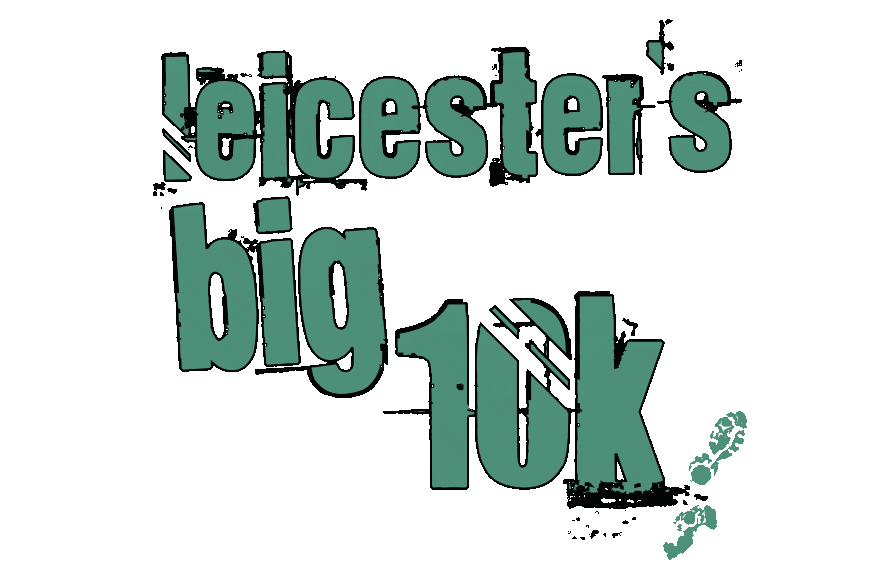 29 April 2018
Event Announcement
The 2018 edition of Leicester's Big 10K is now open!
If you enjoyed the great atmosphere from 2017 you won't want to miss the race in 2018.
Race Information/Overview
This beautiful and significantly flat 10K takes place in stunning Abbey Park in Leicester.  The 2017 race had over 1000 runners choosing to take part in Leicester's Big 10K either as their first ever 10K race or else the more experienced runners choose it to try and beat their PB's.
For 2018 we are delighted to be working with a new Charity Partner – Living without Abuse, have a look at the information below and please do think hard about running for them
Download Race Information
Registration
Race entry is now open and will continue to be open until midnight on Thursday 26th April. If the race limit hasn't been reached there will then be entries available on race day.
The minimum age to enter and run this race is 15 years old.
The race starts at 9:30am.
Entry Fee
Running Club Member (affiliated) – £17
Non-Club Member (unaffiliated) – £19
Please note there is also a small transaction fee.
Route Map & Course Information
The route starts within Abbey Park and does a rough lap of the park before heading around the outside of park perimeter.  After running down the canal the route turns back into the park to perform another circle of the inside route of the park.  Repeating the route on the outside of the park for the second time and then coming back into the park the finish is 700m from your final entrance of the park.
Race location and directions
Abbey Park, Leicester, LE4 5AQ
Parking has been arranged for you at The National Space Centre, LE4 5NS which is signed with brown signs from the motorways and all major routes.
Parking has been arranged for you at The National Space Centre, LE4 5NS which is signed with brown signs from the motorways and all major routes.
The National Space Centre have very kindly waived the £2.00 parking fee if you are not staying beyond 11.00am, but we would very much like to encourage you to visit the Centre while you have the opportunity. Have a look at their website.
Directions to the Space Centre
By Road: The National Space Centre is located just off the A6, two miles north of Leicester City Centre, midway between Leicester's inner and outer ring roads. Brown road signs with a distinctive rocket logo will direct you from the arterial routes around Leicester.
By Train: East Midland Trains and Cross Country Trains serve Leicester Station. From here you can either take a bus or a taxi to the National Space Centre. First bus 54 runs every 10 minutes Monday to Saturday and every 20 minutes on Sunday from Charles Street, a short walk from the station.
By Bus: First Bus 54 runs every 10 mins throughout the day Monday to Saturday and every 20 mins on Sunday running from 9.30am. First Bus 70 runs from Belgrave Gate every 20 mins, Monday to Saturday to Abbey Lane. The Space Centre is just a short a short walk along
By Satellite: National Space Centre, Exploration Drive, Leicester, LE4 5NS
By rocket: Touchdown pad is located 20 metres from the race start. Please let us know if you intend to arrive by rocket or space shuttle as there may be a queue.
Water stations
There will be one water station situated just before the 5K marker.
Prizes
Prizes will be handed out on the day in the finish area. There are prizes for the first 3 finishers in each gender and first in each age group – these start at 35 for both men and women and will be in ten-year age gaps
Baggage & Toilets
A baggage drop off vehicle will be based at registration which is near the race finished/registration marque in Abbey Park.
There will be portaloos and urinals placed within Abbey Park between the start and the finish of the race.
Withdrawal Policy
Up to six weeks prior to the race entrants will receive a full refund less a £2.00 admin fee.
After this deadline, no refunds are offered unless the runner comes to help marshal on the day. However an entry may be transferred to another runner on provision of full details prior to the race. Entries cannot be transferred on race day.
All contact should be made by email
Music Whilst Running
No earphones please! From 1 April 2016, a new rule regarding the wearing of head phones in road races was introduced into the 2016-2018 edition of the UKA Rules of Competition: –
"The wearing of headphones, or similar devices, (other than those medically prescribed), is not permitted in races on any single carriageway road that is not wholly closed to traffic."
Event Charities
We are in partnership with a new charity for the 2018 race, you can make a donation or elect to run for LWA on the entry form. Formerly known as Loughborough Women's Aid, LWA is a domestic abuse charity based in Charnwood however they support people living in the whole of Leicestershire, Leicester and the Rutland area. The charity was set up 1977 and is still run by unpaid Trustees. They do have some lottery funding and apply for grants and do receive a little from the Government.
What do we do?
We support children and adults who have or who are suffering from any kind of domestic abuse – Physical, Sexual, emotional or financial. We provide outreach support which can include practical and emotional support, court support, financial support, housing support and resettlement. LWA also run the Freedom Programme and Recovery Tool Kit sessions to help and support victims rebuild their lives and start planning for their futures.
Event Partner
Your Race Day will be taking snaps of you looking at your finest as you're running around the course.  Click on the logo to view your photo's.  It may take a few hours after the event for them to be uploaded.