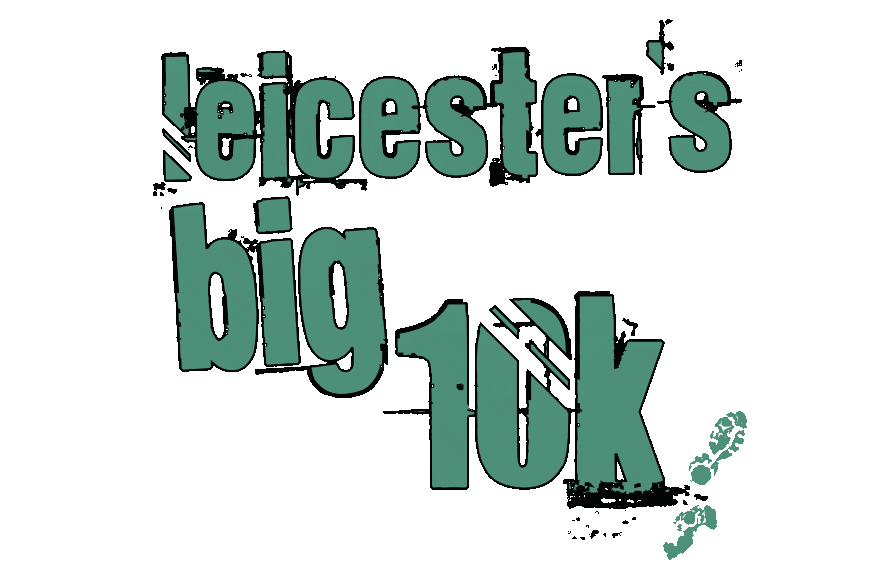 14 April 2024
Leicester's Big 10K 2024
Leicester's Big 10K 2024 is now open!!!
Photographs from the 2023 race taken by Your Race Day are on this link HERE
And some taken by one of the the marshals HERE
Race Information/Overview
This beautiful and significantly flat 10K takes place in stunning Abbey Park in Leicester.  The previous races have had over 1200 entrants choosing to take part in Leicester's Big 10K either as their first ever 10K race or else the more experienced runners chose it to try and beat their PB's.
The race will have two start waves – one at 9.00am for runners that expect to complete in 45 minutes or less and then its 10.00am for all the other runners. It is a lapped race and this prevents the front runners from catching the back markers which is no fun for anyone. Plus there are less queues for the toilets!
Numbers and timing chips will be sent in the post, closer to the race, and communication will be by email – please be careful not to unsubscribe from riderhq!
Download Race Information
Registration
Online entry for Leicester's Big 10K 2024 is open.
£24 club members  / £26 non running club members.
The minimum age to enter and run this race is 15 years old.
Route Map & Course Information
The route starts within Abbey Park and does a rough lap of the park before heading around the outside of park perimeter.  After running around the park the route turns back into the park to perform another larger circle of the inside route of the park.  Repeating the route on the outside of the park for the second time and then coming back into the park the finish is 700m from your final entrance of the park.
Race location and directions
Abbey Park, Leicester, LE4 5AQ
Parking is in public car parks in the area.
There are plenty of public car parks locally to Abbey Park, links here.  Please allow yourself time to walk to the race start, which will be signed from the main gates and from St Margarets.
Water stations
There will be one water station situated just before the 5K marker.
Prizes
Prizes will be handed out on the day in the finish area. There are prizes for the first 3 finishers in each gender (only for the first race at 9am) and first in each age group – these start at 35 for both men and women and will be in ten-year age gaps (this will be for both races).
All finishers will receive a bespoke finishers medal.
Baggage & Toilets
There is a secure baggage drop at the finish, your numbers will have a tear off strip to use to attach to your bag.
There will be mobile toilets and urinals placed within Abbey Park between the start and the finish of the race.
Withdrawal And Cancellation Policy
Up to six weeks prior to the race entrants will receive a full refund less a £2.00 admin fee.
After this deadline, no refunds are offered unless the runner comes to help marshal on the day. However an entry may be transferred to another runner on provision of full details prior to the race. Entries cannot be transferred on race day.
In the event of the race being cancelled due to circumstances beyond our control we will attempt to reschedule to a later date in the same year and all entries will transfer to that rescheduled date.
If this proves impossible we will offer entrants either a percentage refund or the option to donate that refund to the race charity.
The percentage refunded / donated will depend on costs incurred at the time of cancellation.
All contact should be made by email
Music Whilst Running
We have officially changed our policy on earphones. Historically we have had a complete ban on earphones for safety reasons and because it impossible for us to verify that every pair worn are bone conducting. But we're aware that many people train with theirs and can feel uncomfortable without them and it can help with motivation during the tougher moments of a race. So all our events going forward will allow earphones to be worn. However please have volumes at a reasonable level so you can either hear instructions from marshals or noise from vehicles, especially any medics who are trying to get through to any runners who maybe in need of their help.
Event Charities
Tempo Events are again in partnership with LWA for the 2024 race, you can make a donation or elect to run for LWA on the entry form. Formerly known as Loughborough Women's Aid, LWA is a domestic abuse charity based in Charnwood however they support people living in the whole of Leicestershire, Leicester and the Rutland area. The charity was set up 1977 and is still run by unpaid Trustees. They do have some lottery funding and apply for grants and do receive a little from the Government.
What do we do?
We support children and adults who have or who are suffering from any kind of domestic abuse – Physical, Sexual, emotional or financial. We provide outreach support which can include practical and emotional support, court support, financial support, housing support and resettlement. LWA also run the Freedom Programme and Recovery Tool Kit sessions to help and support victims rebuild their lives and start planning for their futures.
Event Partner
Your Race Day will be taking snaps of you looking at your finest as you're running around the course.  Click on the logo to view your photo's.  It may take a few hours after the event for them to be uploaded.
Fire & Earth will be offering free sports massage at the end of the race.
If you would like to find out about the sponsorship opportunities that your business could benefit from related to this event please email us - rob@tempoevents.co.uk